Home |
About us |
Schedule |
Contact
Dare to self care
about us
Love Your Body was created by Rebecca Teboul in 2017 and provides various activities such as yoga, dance and fitness.
You can come practice with us in regular group classes as well as privates or small groups at home or outdoor. 
Contact us for birthdays, parties or any other events.
01
Our teacher
Rebecca has been studying dance since she was 4 and yoga for almost 10 years. She first discovered Kundalini Yoga. While in Paris, she took weekly Vinyasa classes and got closer to the traditional Hatha Yoga postures.
She graduated from a yoga alliance 200hours vinyasa yoga teacher training with Jafar Alexander and Maryam Ovissi from Beloved Yoga School in Nice where she now teaches regular classes in the university and indoor or outdoor private classes.
Rebecca is eager to share the many benefits of yoga through a regular practice which includes a strong and flexible body but also the awareness of oneself.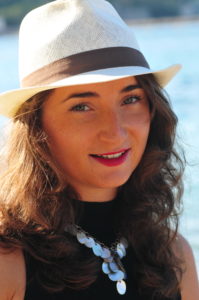 Schedule
Monday
Tuesday
Wednesday
Thursday
Friday
Saturday
Sunday
—
—
—
—
—
—
—
12:30AM – 1:30PM
Vinyasa
Studio dance
12:15AM – 1:15PM
Vinyasa
IUT
12:15AM – 1:15PM
Vinyasa
Valrose
12:15AM – 1:15PM
Vinyasa
Pasteur
—
—
—
—
—
—
—
—
—
—
—
5PM – 6PM
Vinyasa
Trotabas
—
—
—
—
—
Call us
(+33) 6 23 02 01 60
Email us
rebeccaloveyourbody@gmail.com
Follow us